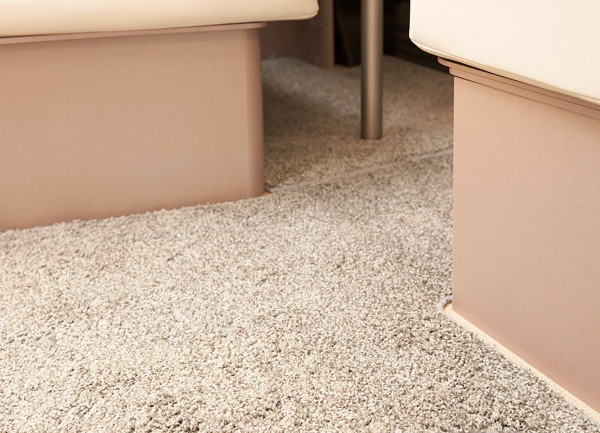 Living room carpet Sparkling grey
Motorhomes
Recommended retail price including the applicable VAT. Prices may vary from country to country.
Bürstner original accessories are not available ex factory, they are only available directly from your Bürstner licensed dealer. Images shown may be subject to modifications.
Model years 2015, 2016, 2017, 2018, 2019, 2020, 2021, 2022
Note Not available for Lyseo Time A, When used in combination with floor heating, their function may be affected
Vehicle type Motorhomes
Living room carpet Sparkling grey
The high-grade original Bürstner living room carpet is perfectly tailored to fit the contours of your vehicle. A special coating on the bottom secures it from slipping. The soft carpet that matches the one in the living room immediately creates a cozy feel-good atmosphere. The carpet consists of several pieces for easier removal.
Material: Polyamide
Article number dependent on model. Due to the high variance, the numbers designated in the online portal are 'variable article numbers', which are defined and replaced by entering the vehicle data. If interested, please contact your retail partner and indicate your design number!