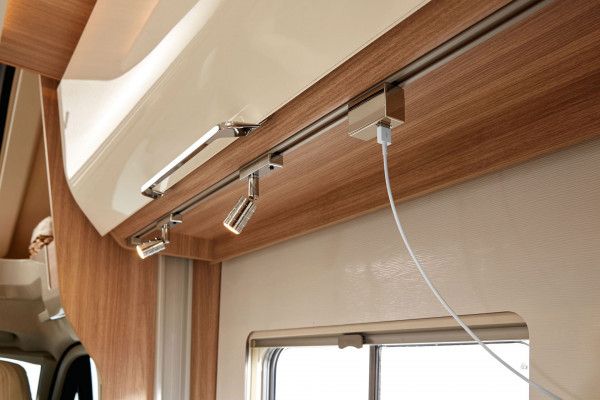 Wohnmobile

Wohnvans

Wohnwagen
Recommended retail price including the applicable VAT. Prices may vary from country to country.
Bürstner original accessories are not available ex factory, they are only available directly from your Bürstner licensed dealer. Images shown may be subject to modifications.
Vehicle type Wohnmobile, Wohnvans, Wohnwagen
USB-plug for power rail
Charge your cell phone, tablet, etc. right where you need it. The USB-charger plug for the power rail, can be clipped in place, and flexibly moved.
For all models with power rail.
Input voltage: 12V

Output voltage: max. 5V 2A

Covering: Plastic

Color: Silver

Dimensions L x W x H: 51 x 24 x 31 mm

Weight: 20g
Write an evaluation
Evaluations will be activated after verification.