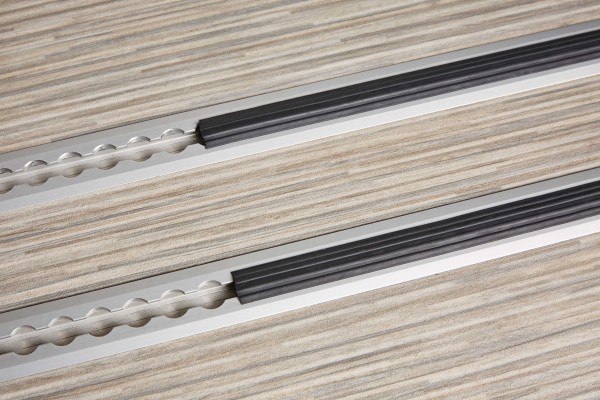 Protection profile for floor rail Copa
Camper vans
Recommended retail price including the applicable VAT. Prices may vary from country to country.
Bürstner original accessories are not available ex factory, they are only available directly from your Bürstner licensed dealer. Images shown may be subject to modifications.
Protection profile for floor rail Copa
With the rubber protection profile for the floor rail of the Copa, you prevent dirt and tedious cleaning of the floor rail. Simply pressed into the rail, it keeps your living room and cargo space clean. The set of four pieces of 2.35 m each can be cut to the required length and in this way allows flexible use.