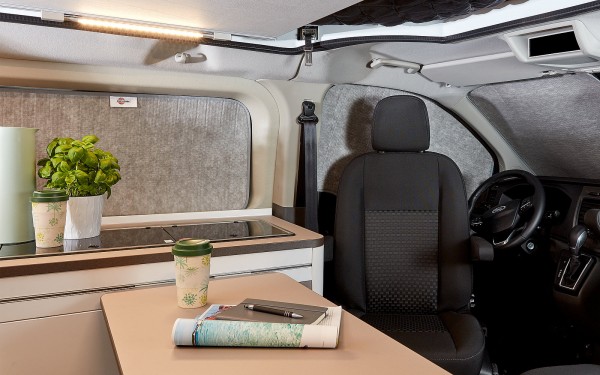 Blackout & thermal blinds Copa
Camper vans
Recommended retail price including the applicable VAT. Prices may vary from country to country.
Bürstner original accessories are not available ex factory, they are only available directly from your Bürstner licensed dealer. Images shown may be subject to modifications.
Blackout & thermal blinds Copa
With the original Bürstner blackout and thermal blinds you are well protected from prying eyes, incidence of light or undesirable temperature fluctuations. You would like to sleep in undisturbed despite the sunrise? You prefer not to let the cold in the vehicle in winter and the heat in summer? And you would like to spend the evening comfortably in the vehicle without being disturbed by strangers' views? With the blackout and thermal blinds, all of this is possible without great effort. The set consists of 7 blinds made of thermal material with fleece on the inside and covers all window areas in the vehicle with a perfect fit. The blinds can be clamped behind the window trimmer or attached with additional suction cups without any gluing or drilling.