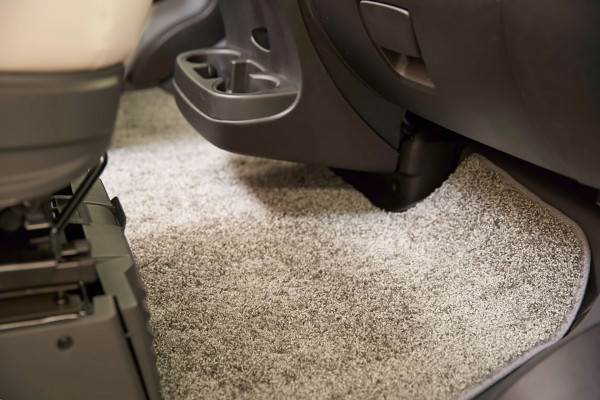 Fiat Ducato - Driver cab carpet with a living room look - Sparkling Suede
Camper vans

Motorhomes
Recommended retail price including the applicable VAT. Prices may vary from country to country.
Bürstner original accessories are not available ex factory, they are only available directly from your Bürstner licensed dealer. Images shown may be subject to modifications.
Model years 2015, 2016, 2017, 2018, 2019, 2020
Model range / model Integrierte
Material Polyamide
Vehicle type Camper vans, Motorhomes
Fiat Ducato - Driver cab carpet with a living room look - Sparkling Suede
Would you like to have a living room feeling while driving? Then the Bürstner driver cabin carpet with a living room look is perfect for you. Custom-fit, durable, and matches the soft Bürstner living room carpet perfectly.
- Anti-slip coating
- Made from durable polyamide