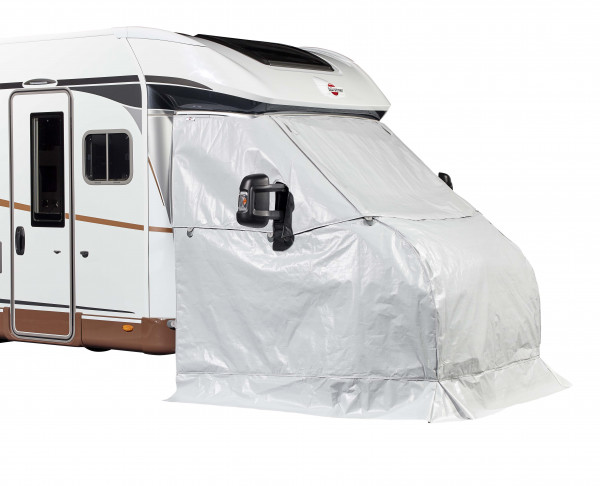 Lower part for winter insulation mat
Recommended retail price including the applicable VAT. Prices may vary from country to country.
Bürstner original accessories are not available ex factory, they are only available directly from your Bürstner licensed dealer. Images shown may be subject to modifications.
Suitable for vehicles manufactured by BÜRSTNER
Model years from 2007
Lower part for winter insulation mat
Compatible with the winter insulation mat, a lower part is available for the complete insulation of the vehicle front. Protect the non-insulated engine compartment, the wheel arches and the footwell from cold drafts. Increase the comfort of winter camping by simply attaching the lower part to the winter insulation mat with the help of the integrated Velcro tape.
Characteristics:
- Winterproof material, can be rolled up or folded even in extremely cold conditions
- With an additional wind guard in the lower part of the cab
- Can only be used in combination with the Bürstner winter insulation mat (article number: 3167164)
- Suitable for all Bürstner semi-integrated or alcove models and Camper Vans on Fiat Ducato and Citroen Jumper (from model year 2007)
Assembly:
- Easy attachment to the top with Velcro tape
Please remove before departure. Please ensure the appropriate securing of the item and, if necessary, stow it during the journey.