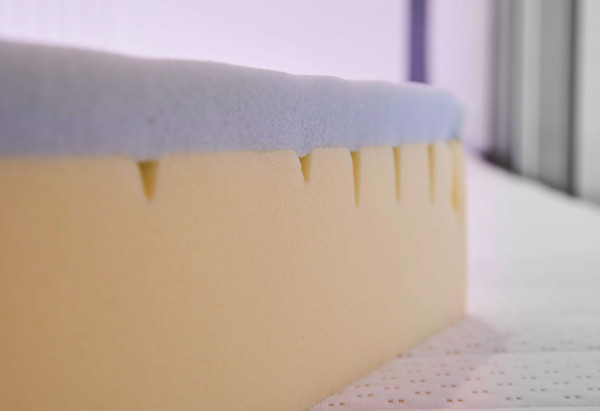 Water-gel mattress double-bed
Caravanes

Motorhomes
Recommended retail price including the applicable VAT. Prices may vary from country to country.
Bürstner original accessories are not available ex factory, they are only available directly from your Bürstner licensed dealer. Images shown may be subject to modifications.
Vehicle type Caravanes, Motorhomes
Model years 2011, 2012, 2013, 2014, 2015, 2016, 2017, 2018, 2019, 2020, Powder-coated, Powder-coated
Water-gel mattress double-bed
Like sleeping on a cloud, even on-the-go. With our water-gel mattress we offer you exceptional reclining comfort for a restful sleep – just like at home. The combination of EvoPoreHRC premium foam and the WATERGEL-Comfort foam gives you a refreshing, cooling, sleep sensation. The climate-regulating comfort foam adapts to your body contours in a flow-like way. Optimum moisture regulation and high material stability ensure long-lasting reclining comfort. Öko-Tex certified.
Each mattress is custom-made exclusively for the dimensions of your bed. For this reason, please provide the chassis number when making your order.